If you normally need to wear glasses, then rest assured, this is no problem with the Headplay HD 7″ headset.
Picture are worth 1,000 words.
It's much easier to insert the glasses first, then put the whole thing up to your face, whilst putting the head strap over your head.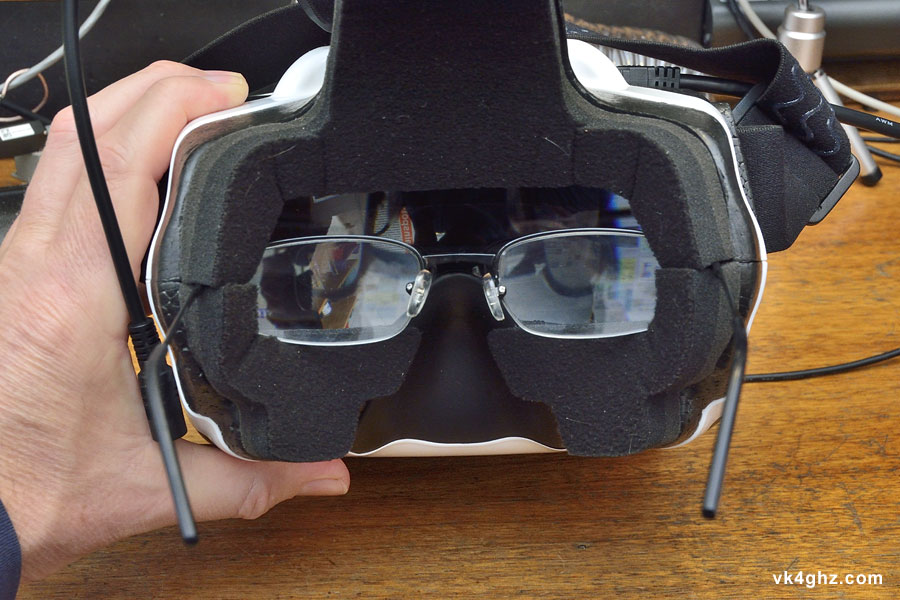 Temples slot in nicely between the foam padding pieces.
Glasses are actually quite comfortable underneath the Headplay, almost as if you weren't wearing the Headplay at all.
🙂